If you like Bocelli,
You will LOVE Franco Corso!
With a voice that melts hearts and instills passion, Franco Corso is the most captivating recording artist on the international scene since Andrea Bocelli!
Franco reinvents the music of Italian & American crooners, transforming past masterpieces into modern treasures. After sellout audiences at Caesar's Atlantic City, Mar-a-Lago, the Columbus Foundation and countless stages across the US and Europe, his concert will take the audience on a musical journey from Bocelli to Phantom… where ITALY MEETS BROADWAY!
Franco Corso hypnotizes audiences with his sensual and powerful vocals, from Baritone to Tenor, dramatic stage presence, and charismatic showmanship. His musical talent has been labeled Powerful, Enchanting, and Sophisticated. While all these are true, they are a result of something that cuts deeper into the source. Corso's music is passion personified, a raw emotion that comes through in his singing, which is palpable. Corso has built a music career channeling the charisma and passion of Italian-American singers, effectively transforming past masterpieces into modern treasures.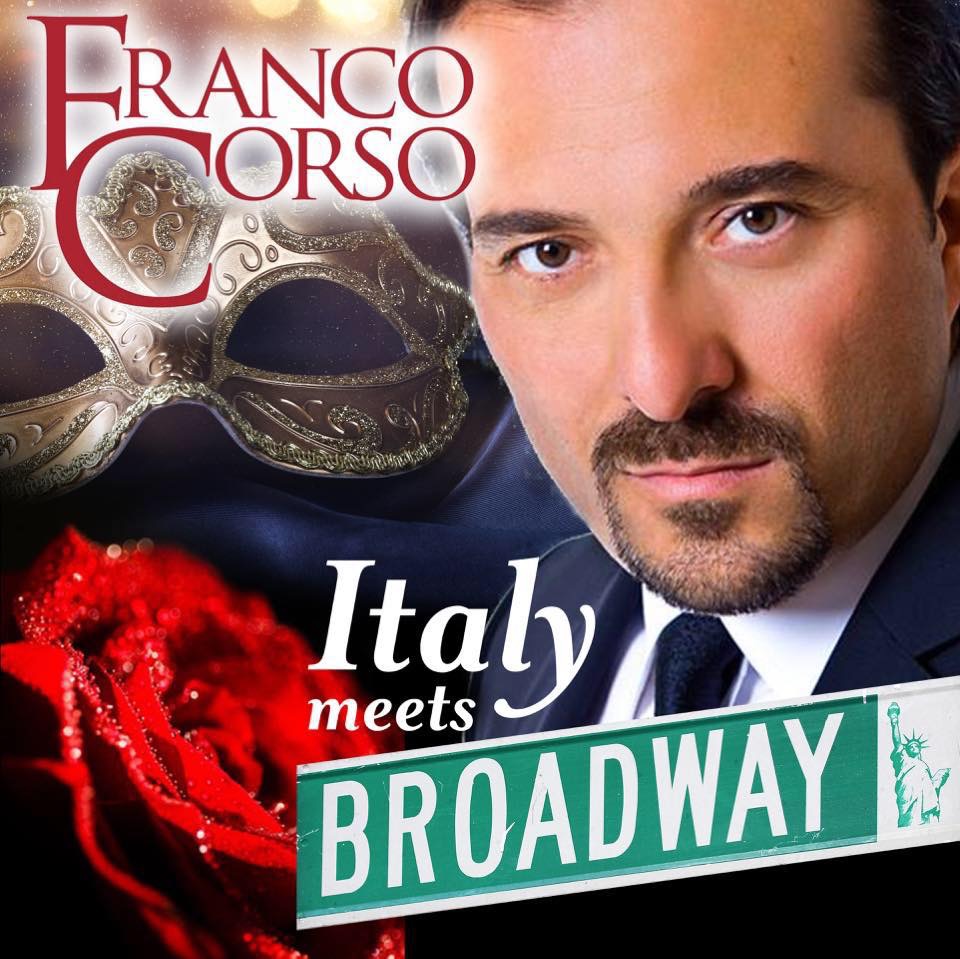 Related show